Wrestling Highlights
3x NCAA All American (2015,16,18)
2x NCAA Finalist (2015,18)
US Open Champ Greco (2016)
Olympic Trials Finalist (2016)
Bill Farrell invitational champ Greco (2016)
US Open 3rd Greco (2015)
Jr World Bronze Medalist Freestyle and Greco (2014)
About Adam
Hometown: Fowlerville, Michigan
High School: Fowlerville
College: University of Michigan
Degree: Aerospace Engineering
Graduate School: Space Engineering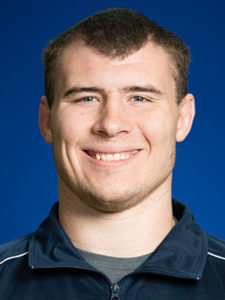 Help Support My Olympic Dream
The Michigan Regional Training Center and the Cliff Keen Wrestling Club provide me a world class training facility, elite coaching/training partners and a monthly stipend which allows me to train full time as I chase my dreams of becoming an Olympian.
Each year I compete in many domestic and international tournaments. The cost associated with these events can add up over time. In order to make sure I have the best competition schedule, I need to raise an additional $5,000 to cover the cost of travel.
In order to raise the money my goal is to find 20 hole sponsors ($250) for our annual fundraising golf outing.
Sponsor a hole today and help me compete in the toughest tournaments in the world!